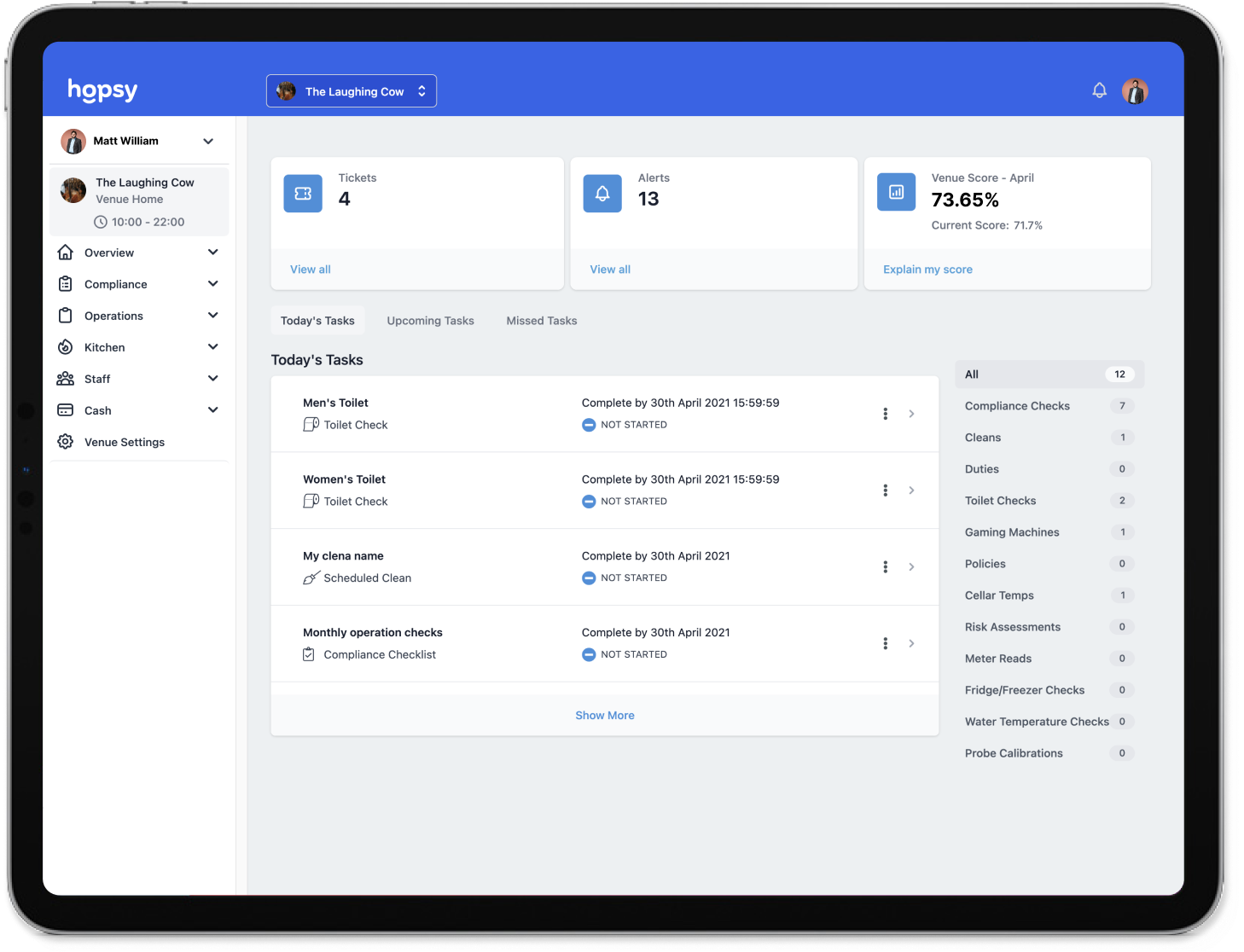 We want to revolutionise the way businesses work, we create software solutions specifically designed for various business sectors, and then sell them as a Subscription service (SaaS). This allow SME's as well as the large corporates access to the same level of technology.
Our first product HOPSY was released in 2019 and was designed specifically for hospitality businesses. These businesses have a real problem with ensuring both operations and compliance standards are being met and access to real time information across their entire estate. HOPSY now provides all this
Following the success of HOPSY, we have identified the Care sector as very heavily reliant on paperwork and as it's working with the most vulnerable people in our society, we felt we needed to bring the benefits of technology to this industry and help businesses work far more efficiently.
We plan to also release a solution for the construction sector which again is made up of many SME's with a huge reliance on paperwork. Safety is paramount for construction and technology can provide much needed standardisation in processes to benefit both the business operations and compliance. This leads to a safer and better working environment for everyone involved.